We are grateful for the support of our External Committee, who will help guide our work and disseminate the project results in the Starter Kit through their networks.
English Partners
Social Enterprise UK
Coast to Capital LEP
NatWest Bank
European Business Network
CEO LEP Network
Cornwall Chamber of Commerce
South West Investment Group
Fredericks Foundation
Katherine Miles
Isle of Wight Council
Hampshire County Council
French Partners
DRDFE Bretagne
TAG29
Pôle Emploi Normandie
Région Normandie
Initiative 35
Harmonie Mutuelle Normandie
Caisse d'Epargne Normandie
CCI – Pôle Entreprendre
DRDFE Normandie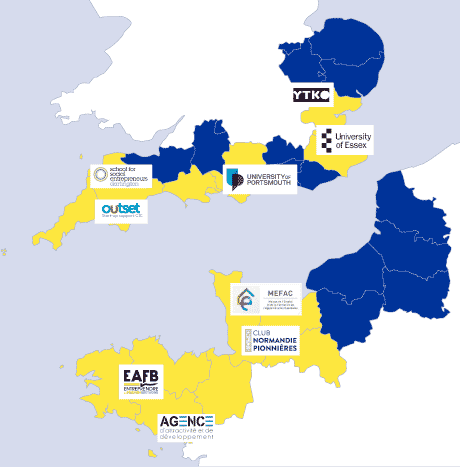 We want to engage as many organisations as possible with AWE and to provide our Starter Kit resources to help them better support the female enterprise economy.
Please sign up for our newsletter here and follow us on Twitter and Facebook.
Are we in your region?
See our Partners page for more information on contacts.