Ruth Chadwick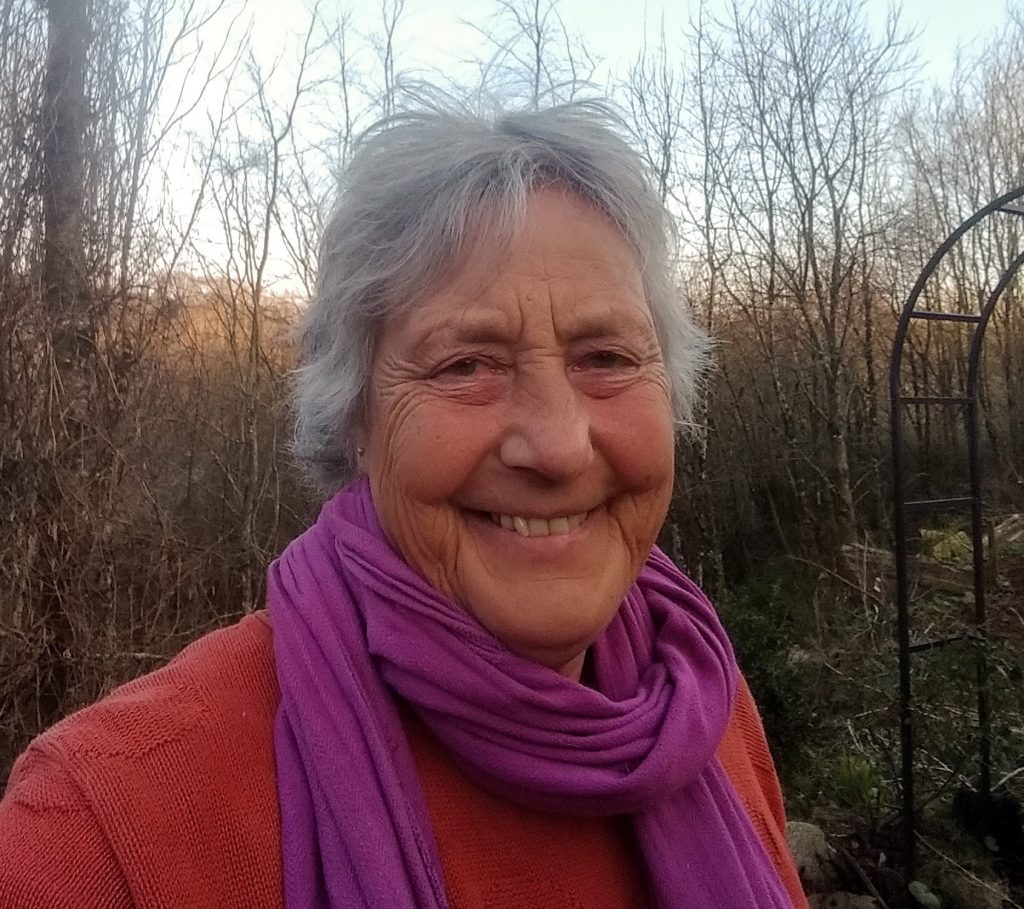 Being on the AWE programme with other like-minded aspiring and supportive women entrepreneurs made me feel more confident
Ruth Chadwick
Woolorama
The idea of establishing a fleece felting enterprise had been percolating in Ruth's mind for several years, so when she was made redundant from her role as a Kindergarten Teacher at age 63, Ruth felt it was the right time to implement her idea and invested in a felt-making machine.
'Before I joined the AWE programme, I felt unsure about how to go about establishing my idea, I had no previous experience of running a business – and it's easy to feel like ones idea is silly. But being on the AWE programme with other like-minded aspiring and supportive women entrepreneurs made me feel more confident. Meeting lots of people in a similar position to myself was invaluable, especially in terms of building my connections and project collaborations. For example, I met a fashion designer who will be helping me with my project. The tools that we were given access to were particularly helpful, especially regarding creating our enterprise Vision and Pitch'.
As a result of being on the AWE programme, Ruth is in the process of setting up her enterprise, called 'Woolorama', where she works with fleece from local organic sheep flocks to create children's jackets, hats and other items. The fleece is taken to a small processing mill where it is washed and carded. At home, it is worked on by hand and then processed in a small felt-making machine.
'In collaboration with a professional designer, we will be making our own unique designs; once we have made our material, we can then transform it into comfortable, practical clothes. Natural dyes are used alongside the natural colour variations of the wool. Repair is offered, and when the item is worn out it can continue its life on the compost heap, with no toxins added to the soil but nutrients released for plant growth', says Ruth.
Behind the name Woolorama is the idea of the bigger picture, the story of wool. Ruth plans to use social media to show the whole process, starting with lambing season, through to shearing, with seasonal song and story. In this way it is hoped that the children feel wrapped in the warmth of nature, growing connection with the earth they are born on. There is much to be learned about wool, for instance fleece from each breed of sheep has its own characteristics, some tough and hard wearing useful for rugs, others softer and useful for garments felted or knitted. To further share the wonder of wool, Ruth plans to also offer workshops, always using local wool, some raw fleece (which means it has not been processed by machine). This can then be hand carded, hand spun and maybe hand knitted in the workshop. An appreciation of the effort required for processing raw material is experienced.
Woolorama is a cottage industry enterprise, which Ruth sees as an exciting business model for future micro projects, empowering women to work at their own pace when they wish, fitting around their lifestyle. Ruth explains that Woolorama will eventually offer business consultation to enable seeding projects, beginning the journey but not dictating it, each project blooming in its own unique way – advocating co-operation and support, rather than competition.'I am very excited about joining the next stage of the AWE programme, 'Nuts & Bolts Sessions', it's so wonderful to have this type of local enterprise support, especially during lockdown – and I can't wait to meet the rest of the women, when we are allowed to do so in person', explains Ruth.