Training programme roll-out from AWE
During the past few months, the AWE has been rolling out its programme of workshops designed specifically for women who want to get into or return to enterprise. All AWE partners will be running similar training sessions, to make sure we can train as many women as possible with the skills they need to decide if they want to start a business, and also in how to go about building a successful business.
The individual workshops cover the key topics that women need to understand when entering or returning into enterprise, covering both hard and soft skills, as well as how to make the most of social impact and value:
Improving Personal Effectiveness
Time and Stress Management
Understanding your market
How to build your brand and value
Managing money and risks
Effective Sales and Marketing
Building your social value
Optimising your social impact
Workshops are help at safe and accessible venues across our Partner delivery areas, and at times that are most convenient for women to attend (taking into account caring responsibilities they may have).
Bretagne (EAFB)
In France, Le réseau Entreprendre au féminin Bretagne (EAFB) ran three workshops at the Centre Ouest Bretagne (COB) to reach and offer support to women in more rural areas.
Twelve women attended the training, all interested in starting their own businesses. Over a period of three days, they attended workshops focused on :
Time and Priority Management
Understanding of my Market and Customers
Managing Money and Risk
Enriching, well adapted training. Allows you to reposition yourself in relation to your work organisation. Useful tools, to be put into practice quickly.

EAFB Workshop participant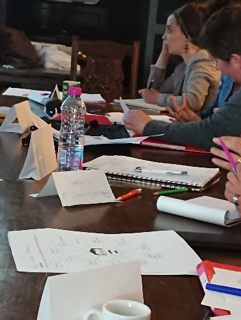 EAFB Workshop attendees
OutsetCIC
Outset CIC has also been running workshops for over 70 women in Cornwall and Devon, UK. Workshop topics included:
Understanding Your Market
Build your Brand and Value
Time Management
Managing Money and Risks
We have received some great feedback from these events:
Understanding that everyone can go through periods of self doubt and listening to various speakers. Being introduced to other like minded business people. Going through SWOT analysis and revising Business Plans and budget forecasting.

Susan Joanne Hearn
I found it enlightening. Obviously some areas I have already started or completed but it was nice to see a different side of things and look at my business from a different perspective.

Susan Joanne Hearn
What a wonderful course, all of it has been extremely useful. I'm very grateful to have taken part.

Kate Southworth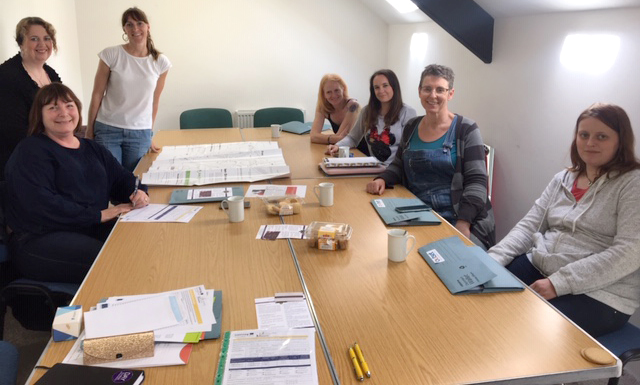 Outset CIC workshop, Treverbyn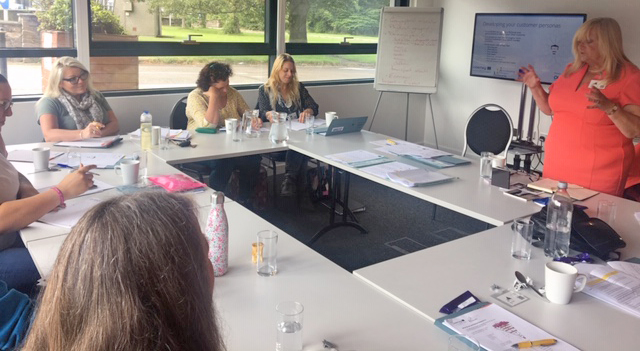 Outset CIC workshop, Pool
Dartington Hall Trust
Dartington Hall Trust kicked off their pilot training at the start of the month with a 'Life Mapping' activity, giving participants the chance to gain new insights about how their life narrative has contributed to who they are and what matters most to them.
Participants had the opportunity to hear how the founders of Nudge Community Builders in Plymouth have successfully set up a social enterprise inspiring creative community regeneration through disused, underused and unusual community spaces, which local people can enjoy.
The atmosphere in the room was buzzing and very collaborative. Max is an amazing facilitator, very confident – she holds the space very safely

Workshop participant
This pilot training, running over a period of 4 weeks will help participants explore the meaning of their social purpose and how they can bring all their skills, passions and interests together to achieve their mission. All of our forthcoming bootcamps and training workshops can be found on our events page.