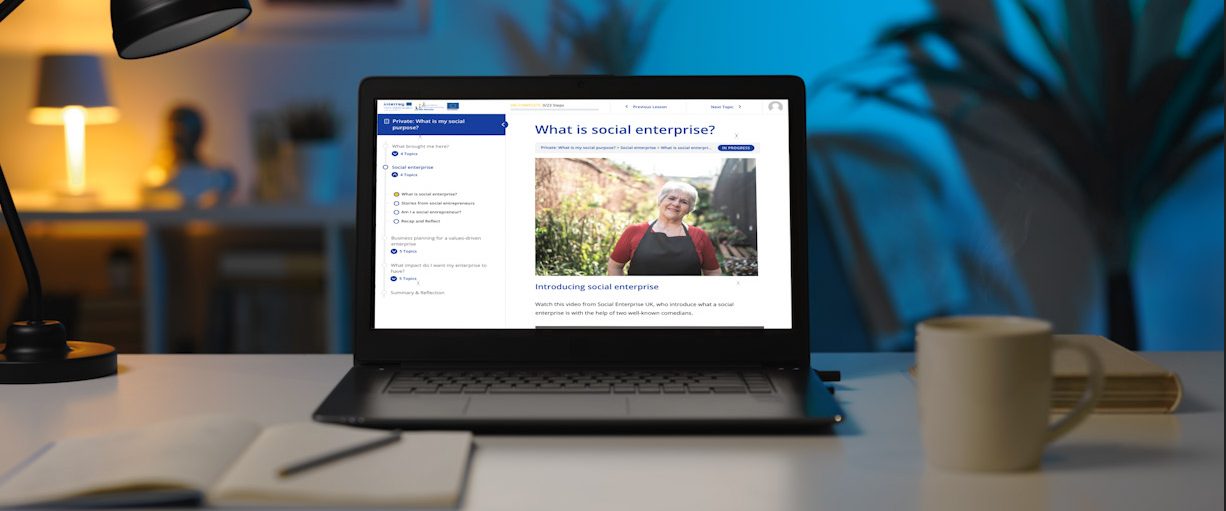 What is contained in the Legacy Toolkit?
The Legacy Toolkit provides you with access to the following contents, some of which are freely available to all and some elements which require you to sign a creative commons licence and provide details about your intended use before accessing. All users are required to complete a short form, after which you will be provided with log in details to the AWE Legacy Toolkit via an email.
If you are planning to support women into enterprise read our guide to working with female entrepreneurs.
Face-to-Face Workshop Resources
This section includes all the face-to-face training developed as part of the AWE programme, including lesson plans, handouts and presentations covering a range of topics including:
Time Management
Manging Money & Risk
Improving Personal Effectiveness
Sales & Marketing
Building your brand & Value
What is my Social Purpose?
Measuring Social Impact
We will require you to provide some details of your organisation and your intentions for use of the resources. On the successful review of your submission, we will then provide you with login details.
Mentoring Programme Resources
A key element of the programme brought experienced business mentors together with female entrepreneurs to share their knowledge and business skills on a 1:1 basis. This section includes guidance and documents to develop these mutually beneficial relationships including:
Mentoring Expression of Interest
Mentoring Agreement Form (AWE & Mentor)
Mentoring Record Sheet
Mentoring Qualities
Mentoring Agreement (Mentor & Mentee)
Mentor Feedback Form
Mentor Training
Mentor Handbook
Imposter Syndrome Handout
Facilitator Training Resources
Intended for co-development groups, these resources are for professionals who have a part to play in the support of female entrepreneurs such as professional coaches, trainers, managers and consultants.
Teaching Content
Co-development – presentation of the concept and method
The benefits of using collective intelligence
Setting up the group, organisation, session sequence and timing
Role and position of the facilitator
Listening techniques – refocusing – reformulation – clarification
Points to be aware of
Training: questioning exercises
Appendices
E-Learning Platform
Our e-learning platform provides female entrepreneurs with access to online modules covering the key AWE learning topics which you can work through at your own pace, at a time convenient to you. They include exercises, videos, quizzes and downloads to build knowledge to help you on your start-up business journey.
Topics include:
Time Management
Managing Money & Risk
Improving Personal Effectiveness
Understanding your Market
Building your Brand & Value
What is your social purpose?
Research Reports
Research was led by the University of Portsmouth (responsible for the research activities undertaken in England), supported by the University of Essex (responsible for the French-located elements of the research).
The research addresses the lack of applied research related to how issues of location and socio-economic status interact with gender in the context of business start-up and development.
Key Learnings of the Programme
As part of the AWE programme, we have collated our learnings from the delivery partners on the following topics which you can access along with the recordings of the AWE Final Conference which took place at the end of November 2021:
Key Learnings from the programme
Key Learnings on the training delivery
Best practice for communication with female entrepreneurs
AWE Final Conference Session Recordings
Request access to the Legacy Toolkit
Looking for help to provide support to female entrepreneurs?
If you are an organisation or individual looking to develop your provision for female entrepreneurs, the partners involved in the AWE programme can assist you – simply get in touch with your nearest programme partner for more information.